Roofing and Remodeling Professionals
Minnesota Building Contractors is a licensed and insured roofing and remodeling contractor serving Southeastern Minnesota. The MBC team brings superior construction experience backed by the support of a professional construction staff to every project and offers customers a full guarantee on all work. Every MBC installation meets local, state and national building codes and more importantly, all manufacturer's installation guidelines.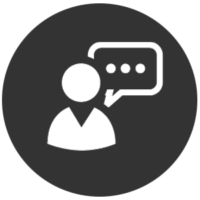 Minnesota Building Contractors is a family owned Roofing and Remodeling contractor serving South Eastern Minnesota from Albert Lea to Winona. Our 20 plus years of experience provides home owners the comfort in knowing their projects will be completed correctly and on time.  We provide blue print design, Eagle View measurements and detailed estimating on all Roofing and Remodeling projects. Being as detailed as we can eliminates mistakes and confusion.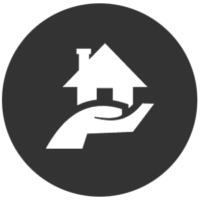 With over 20 years in the residential construction industry, Minnesota Building Contractors knows not all products are created equal. MBC is committed to using only the industry's best products backed by the strongest manufacturer's warranties. Our services include layout and design for Roofing, Siding, Windows, Kitchens and Baths as well as additions and complete remodels.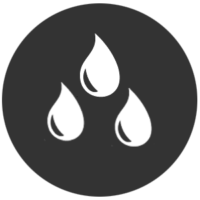 If severe weather has recently impacted your area and you suspect damage to your home, please contact Minnesota Building Contractors.  MBC understands the insurance claim process from start to finish and knows the value of having a detailed damage restoration plan.

Do you have storm damage? Not sure what to do about it? We can help.
The MBC Difference
Repairing a roof is

not just stopping a leaky roof or replacing shingles.

At Minnesota Building Contractors (MBC)

we understanding the dynamics of the home. We are experts at ventilation and installation.  We guarantee our work meets National building codes and manufactures installation guidelines. We ensure that your roof ventilation and installation are completed properly to maintain your warranty.
We were a proud contributor to the Freeborn County Extreme Makeover Home addition back in 2010, happy to have had the opportunity to give back to this local community.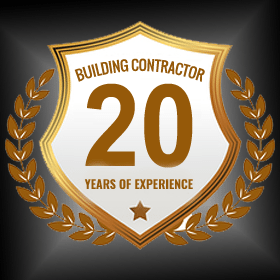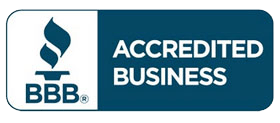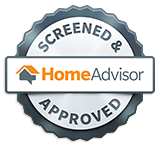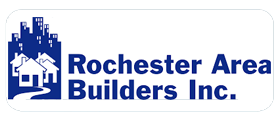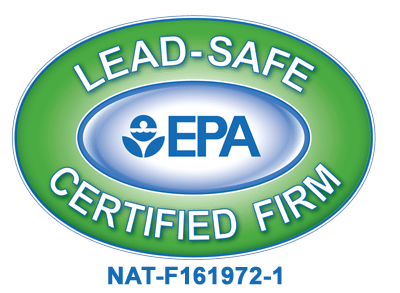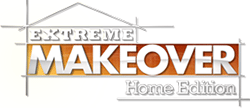 A DIAMOND IN THE ROUGH
If Lanesboro is the 'Hidden Gem' of Minnesota, the future Blue Hotel is undoubtedly her diamond in the rough! After sitting quietly for nearly 40 years, the big blue building at the downtown crossroads of the Root River State Trail is under new ownership. Originally constructed in 1870 as the Devey Hotel, the building also operated as the Thoen Hotel and Restaurant from the 1930's to the 1970's. Current plans for the blue beauty include a complete renovation of all three floors in order to reopen as a hotel in the future. The Blue Hotel will offer guests an entirely updated 'home away from home' complete with beautifully appointed guestrooms and shared community spaces including a full kitchen, dining room, living room and guest lounge – all right in the heart of historic downtown Lanesboro! This unique and extensive project encompasses every conceivable aspect of the construction process. Minnesota Building Contractors is honored to be the General Contractor responsible for the entire renovation of this important historical building.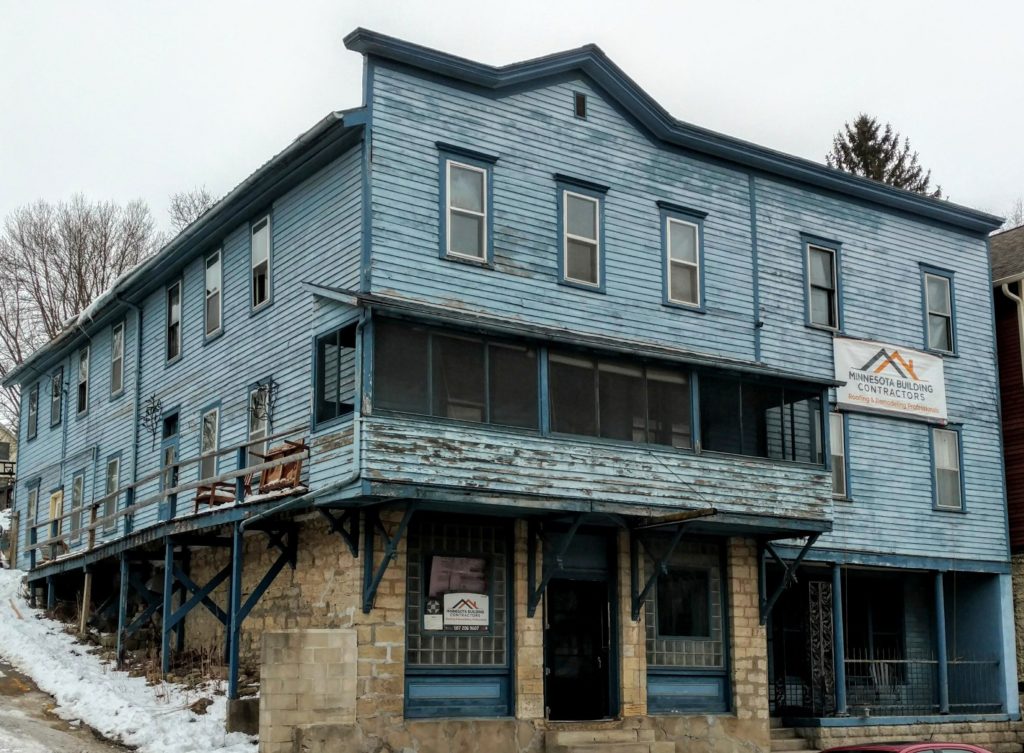 [dt_fancy_title title="WHAT OUR CLIENTS ARE SAYING ABOUT US" title_size="h3″ title_color="custom" separator_color="custom" custom_title_color="#ffffff" custom_separator_color="#ffffff"]
"Regarding insurance claims, when home owners experience an unexpected property loss, MBC's experience in communicating comfortably with the insurance company provides home owners some comfort in processing a claim on your behalf."
Dave F. Cresco, IA
"Our two-story house has a very high, very steeply-pitched roof. Recently a crew from Minnesota Building Contractors re-shingled it for us. They did a great job under trying circumstances (the most miserably hot and humid days of the summer so far) – and an equally good job of cleaning up. Bill Ferrie, the owner of the company, went over everything with us thoroughly before work began, gave us a detailed list of costs, and followed up with us afterwards. We are very happy with our new roof, and we recommend this company highly."
– Karen and Jerry Cleveland Spring Valley, MN
[dt_fancy_separator separator_color="custom" custom_separator_color="#ffffff"]
[dt_blog_posts_small featured_images="false" category="roof-ventilation"]
[dt_blog_posts_small featured_images="false" category="homeowner"]
CONTACT US

Minnesota Building Contractors
102 Parkway Ave So.
Lanesboro, MN 55939
Office: 507-206-9607